The 22nd Annual John N.  Sturdivant Awards Brunch will be held on Sunday, July 10th, 2022 at the Westwood Country Club in Vienna. Awards will be presented along with special guest Congressman Gerry Connolly and other elected officials.
This will be the 22nd event for the Sturdivant Awards presentations. This year we are excited to have four dedicated and dynamic women as our awardees. The 2022 Sturdivant Awardees are:
John Sturdivant Award Winner:                                        Virginia (Ginny) Diamond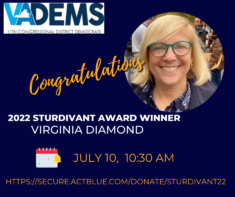 Deloris Hampton Award Winner:                                        Ernestine Jenkins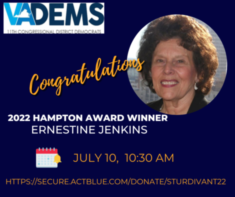 Joseph V. Gartlan Award Winner:                                       Natalie Woodruff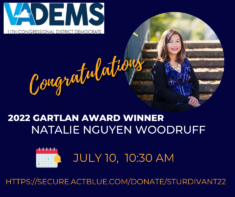 Frederick W. Silverthorne Award Winner:                         Penelope Rood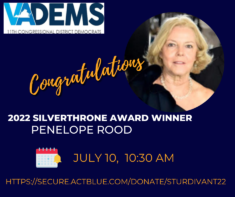 Click on the links below for more information and a registration form.