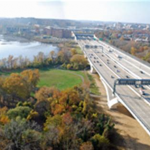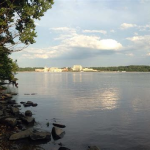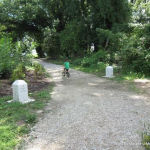 Monday, January 18, 2021 at Jones Point Park in Alexandria from 9:30 am to 11:30 am.
The National Park Service and Northern Virginia Democrats will be working with volunteers to make this a very successful and rewarding event.  And with President-Elect Biden's pledge to protect our nation's water resources and the State of Virginia's commitment to clean water for the Chesapeake Bay, our efforts to contribute to less polluted and cleaner water in our own watershed is all the more timely.
Interested participants can sign up through this Mobilize link: https://www.mobilize.us/nationaldayofservice/event/368386/.  All volunteers must sign a COVID-19 waiver before joining the event.  Since we will be outside but socially distancing, families are welcome; there is a playground and plenty of room for running around.  Volunteers are required to wear a face mask and keep a distance of six feet from other non-family groups.  Plastic gloves and trash bags will be provided, but boots may be desirable in case it is muddy.  Prizes will be handed out for unique finds during the cleanup. Sponsoring organizations include the Fairfax County Democratic Committee, the Arlington Dems Blue Community Corps, and the Alexandria City Dems.  Please register early since the event is limited to 100 participants. The Mobilize registration link is https://www.mobilize.us/nationaldayofservice/event/368386/   and the COVID-19 waiver, which must be signed and returned before the event, is here:  https://docs.google.com/forms/d/e/1FAIpQLScPROnwDrwUH0StjjLcfaALThtC1UWR8-N0_CD2c9pgm8KMRQ/formResponse.
We look forward to seeing you on January 18.  A rain date has been set for Saturday, January 23.